Shellfish farmer convicted of 6 offences of illegally moving oysters out of a disease zone
Cefas FHI have successfully prosecuted a shellfish farmer for moving oysters out of an area that is a Confirmed Designation for oyster herpesvirus…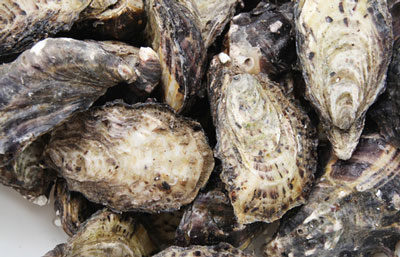 The Cefas Fish Health Inspectorate (FHI) have successfully prosecuted a shellfish farmer for moving Pacific (rock) oysters out of an area currently under a Confirmed Designation for the notifiable disease oyster herpesvirus (OsHV-1 µvar).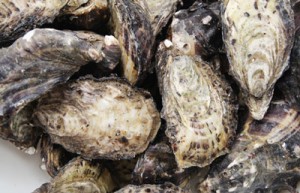 At Colchester Magistrates Court, David Gladwell of West Mersea pleaded guilty to 6 separate offences under Section 28 of the Aquatic Animal Health (England & Wales) Regulations 2009. This was for moving Pacific oysters from the River Blackwater designated area to a purification centre on the River Crouch between 19 May and 5 August 2014 – without seeking permission from the competent authority.
Pacific oysters in the River Crouch were infected with oyster herpesvirus
The offences were discovered during investigations into mortalities of Pacific oysters on the River Crouch in June of 2014 by the FHI. Subsequent testing showed that the stocks were infected with oyster herpesvirus. The River Crouch was subject to a confirmed designation due to the presence of the disease on the 19th August 2014.
The Magistrate told Mr Gladwell, "You knowingly ignored the rules several times in spite of the fact that you had previously complied. This fine takes into consideration the impact of your actions on other growers in the area
"The prosecuting Solicitor for Cefas urged the court to consider a large financial penalty in their sentence, due to the potential impact of the disease on the aquaculture sector and the wider environment."
After retiring to consider their verdict, Mr Gladwell was sentenced as follows:
fine: £3,500.00
costs: £5,755.60
victim surcharge
collection order
The FHI Enforcement and Investigations Officer, Jon Hulland said, "This is a superb result not only for Cefas, but specifically the wider fisheries and aquaculture sectors. It shows that ignorance of the rules surrounding notifiable disease is a very serious matter indeed and will be dealt with swiftly by the FHI. Also, the wider environmental and economic impact of actions such as Mr Gladwells' is taken into consideration in the level of fine imposed."
This fine sets a precedent and will certainly act as a strong deterrent to anyone who may be considering breaching the conditions of any Confirmed Designation put in place to control disease.