MillerCoors underlying net income grew 4.4% in Q1 2015
MillerCoors Q1 underlying net income grew 4.4% versus the same period last year, driven by higher net pricing, positive sales mix and strong cost control…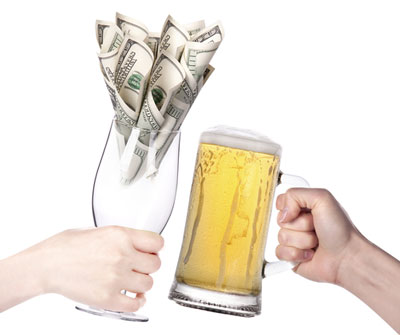 SABMiller and Molson Coors Brewing Company have reported that MillerCoors first quarter underlying net income grew 4.4% versus the same period in the prior year to $304.6 million.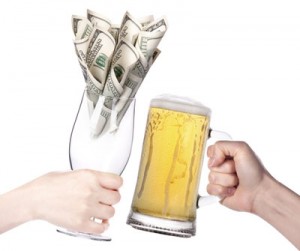 This income growth was driven by higher net pricing, positive sales mix and strong cost control.
Highlights from Q1 include:
Underlying net income increased 4.4% to $304.6 million. 
Total net sales decreased 0.9% to $1.775 billion.
Domestic net revenue per barrel, excluding contract brewing and company-owned distributor sales, increased 1.6%.
Total cost of goods sold (COGS) per barrel increased 0.7%.
Domestic sales-to-retail volume (STRs) decreased 2.7%. 
Domestic sales-to-wholesalers volume (STWs) decreased 2.5%.  
MillerCoors continued to grow their largest Above Premium brands in Q1
"In the first quarter, we continued to grow our largest Above Premium brands while also making strides toward restoring growth to our Premium Lights," said Tom Long, MillerCoors Chief Executive Officer. "In the coming months, we'll continue to bolster Miller Lite's success with a new national advertising campaign, and we'll execute a holistic refresh of Coors Light that will extend across all consumer touch points, starting with new packaging that emphasizes its 'Born in the Rockies' heritage. We'll continue to win in Above Premium by amplifying and expanding our higher-margin offerings like Redd's, Blue Moon and Leinenkugel's Shandy portfolio as we head into the summer selling season."   
The MillerCoors Premium Light portfolio STRs declined low-single digits, in part due to industry softness in the first two months of the quarter. The MillerCoors Above Premium portfolio STRs also declined low-single digits in the first quarter, driven by launch volumes of Miller Fortune in the prior year. Excluding Miller Fortune, STRs in the segment grew low-single digits.
The Blue Moon franchise accelerated to mid-single digits in the first quarter. The Blue Moon Brewing Company is celebrating its 20th anniversary in 2015 and announced that it will open a new brewery in Denver's River North district next year.