Heat and Control @Snackex 2015
FastBack's proven Revolution Proportional Gate discharge system keeps the main product supply flowing as it allocates proportional amounts to individual weigher/bagger stations…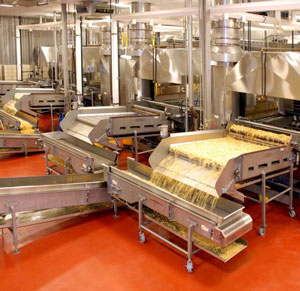 Heat and Control @Snackex 2015 – The Revolution® Mid-Gate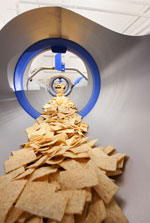 FastBack's proven Revolution Proportional Gate discharge system keeps the main product supply flowing as it allocates proportional amounts to individual weigher/bagger stations. Now available from Heat and Control, the Mid-Gate brings the benefits of the full-size Revolution Gate to small and medium capacity lines and tight equipment layouts.
The Mid-Gate gate is a rotary style gate, like a valve in a liquid system. It's unique round design eliminates product pinch points and breakage areas when product is going through the upper closed stages.  A Mid-Gate can be located anywhere on the conveyor pan, not just at the end, and two Mid Gates can be used with one FastBack drive and pan. Product can now be used back to back as well as two or more Revolution Mid-Gates on a single pan to make those benefits available for even more applications.
Visit the Heat and Control team at Snackex 2015, Istanbul 10-11 June. #233.

Heat and Control @Snackex 2015 – At the Heart of Every Bite
There is a reason why everyone loves potato chips. At the heart of every bite of the world's most popular potato chips is a Heat and Control fryer.  Developed through 65 years of experience in delivering snack systems around the world a Heat and Control fryer provides the ultimate in snack quality and flavour. Working closely with snack brands across the globe has resulted in frying systems that are highly efficient, preserve oil integrity and give high return on investment for years to come.
A Heat and Control continuous fryer design provides total control of product quality. Oil may be the invisible ingredient in fried foods, but it is a critical factor in product quality. Renowned for clean and reliable operation, Heat and Control fryers treat oil as carefully as the product. Precise temperature control, fast fines removal, and rapid oil turnover deliver the freshest, most consistent fried foods possible. Continuous oil circulation between the fryer, filter and heat exchanger provides precise control of temperature and rapid adjustment to product load changes.
Heat and Control is the leading manufacturer of fryers and support systems for the global food industry and offers process customisation to meet production specifications.
Visit the Heat and Control team at Snackex 2015, Istanbul 10-11 June. #233.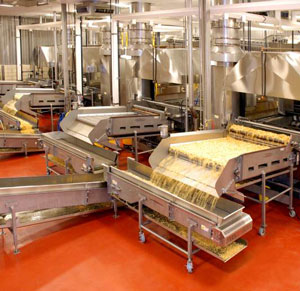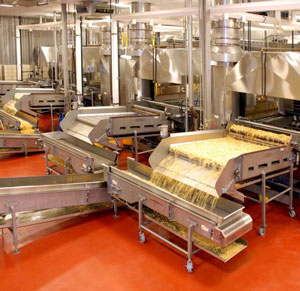 Heat and Control @Snackex 2015 – Coating Control with Spray Dynamics
Spray Dynamics is a leading innovator of equipment for the controlled application of liquid and dry ingredients on a wide range of food products. Spray Dynamics applicators for powdered seasonings, oil and water-based coatings, slurries, chocolate, yogurt, release agents, and many other coatings are designed to optimise the efficiency and quality of your process and finished products.
Soft Flight® Coating Drum
Shell-in shell drum provides sanitary operation and simple cleaning for snack, meat, dairy, and other process-specific applications.  Variable tilt frame assembly and product flight design exposes each piece of product to the application of liquid and dry coatings.  Custom product flight configuration reduces breakage.
Slurry Spray System
Spray virtually any pumpable slurry including sugar, syrup, chocolate, oil, or emulsion.
Clog-Free spray station design prevents nozzle plugging – available for use in coating drum and conveyor belt applications.  Engineered for cereal and snack food applications to maximise coverage and minimise waste.
Spray Dynamics builds a complete line of powder and liquid feeders and coating applicators for snacks, crackers, cereals, and other products and is available from Heat and Control.
Visit the Heat and Control team at Snackex 2015, Istanbul 10-11 June. #233.