EFSA's Annual Report outlines programme of scientific work in 2014
The European Food Safety Authority (EFSA) has published its Annual Report highlighting its significant programme of scientific work in 2014…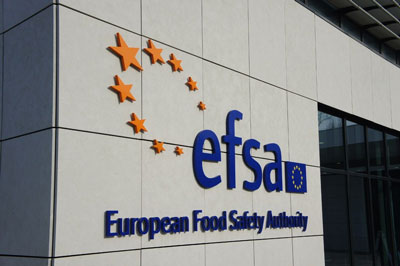 The European Food Safety Authority (EFSA) has published its 2014 Annual Report.
The report shows that EFSA delivered a significant programme of scientific work in 2014, and embarked upon a series of rolling projects that will help take the Authority to new levels of efficiency, innovation and transparency. 
More than 500 scientific outputs contributed to evidence-based decisions and improved consumer protection throughout the year. Highlights of the year ranged from leading work on the potential risks of antimicrobial resistant pathogens, providing emergency responses to the Ebola crisis, outbreaks of hepatitis A, avian flu and African Swine Fever, to scheduled assessments that evaluate the risks of, and claims made for, regulated products. 
2014 was a period of change and renewal within EFSA
The year 2014 was a period of change and renewal within and beyond EFSA. Bernhard Url was appointed Executive Director of EFSA, and the Authority completed the renewal of two of its scientific panels and initiated the renewal process of the remaining eight plus its Scientific Committee. Further afield, a new cohort of MEPs arrived at the European Parliament, and Vytenis Andriukaitis became the EU's Commissioner for Health and Food Safety.
In 2014, EFSA established the Open EFSA initiative, which aims to increase society's stake in EFSA's work by sharing access to risk assessment processes and to data. 
This, and other crucial projects – such as the Scientific Committee's review of how EFSA ensures it deals with uncertainty in its scientific work – will help to make the Authority more accountable and are in line with the EU's Digital Agenda, which champions the contribution that open access to scientific data can make to nurturing public trust. 
Other projects related to information technology and communications, such as improvements to the EFSA website and the way the Authority engages with its partners, also launched in 2014, helping to ensure that EFSA continues to be an effective and progressive servant of the European food safety system.