SABMiller issues its trading update for the 12 months ended 31 March 2015
SABMiller has issued its trading update for the 12 months ended 31 March. Group NPR for the full year grew by 4%, with total beverage volume growth of 1%…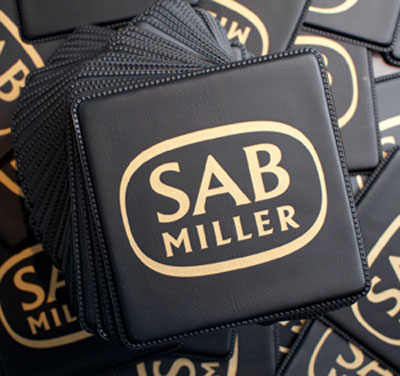 SABMiller plc has issued its trading update for the 12 months ended 31 March 2015.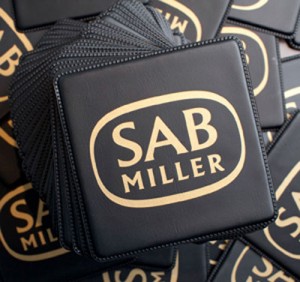 Full year and fourth quarter highlights include:
Group net producer revenue (NPR) for the full year grew by 4%, with total beverage volume growth of 1%
Lager volume for the year was in line with prior, with growth in Africa and Latin America offset by volume weakness in China and North America 
Lager volumes increased by 2% in the fourth quarter reflecting a strong performance led by South Africa and a recovery in volume growth in China
Continuing growth in soft drinks across the group, with volumes up 8% for the year and the fourth quarter, driven by Africa and Latin America
SABMiller's topline performance was driven by revenue per hectolitre (hl) growth in all regions
SABMiller showed firm NPR growth in Latin America through lager affordability and premiumisation. This was supported by soft drinks growth in the region. Group NPR grew by 7%, with beverage volume growth of 3% reflecting soft drinks volume growth of 8% and lager volume growth of 1%.  
Group NPR in Africa grew by 9% reflecting beverage volume growth of 5% combined with selective pricing and continued premiumisation in lager.  Lager volumes grew by 4% for the full year aided by a strong fourth quarter which benefited from the timing of Easter and cycling weaker trading.
Asia Pacific group NPR was up 1% compared with the prior year. The beverage volume decline of 2% was offset by group NPR per hl growth of 3%, reflecting premiumisation in China.
In Europe, group NPR grew by 2%, with an increase in group NPR per hl of 1%.  Total beverage volume grew by 1% with lager volumes level with prior year.
North America group NPR was in line with the prior year, driven by MillerCoors. MillerCoors' volumes were lower, offset by improved group NPR per hl driven by higher net pricing and favourable brand mix. US domestic sales to retailers (STRs) declined by 2.3% for the full year and 2.7% in the fourth quarter. For the full year, both Coors Light and Miller Lite STRs declined by low single digits. Total above premium brands grew mid-single digits for the full year, driven primarily by double-digit growth of the Redd's franchise.  
Alan Clark, Chief Executive of SABMiller, said, "Our topline performance was strong in the final quarter, driven by double digit revenue growth in Africa and sustained growth in Latin America. Asia Pacific also returned to growth during the last three months of the year as lager volumes in China returned to growth. In the final quarter our revenues grew by 6%, repeating the strength of the first quarter, while full year revenue growth of 4% was driven by revenue per hectolitre growth in all regions."
For more information about SABMiller, please visit www.sabmiller.com.