Mars announces partnership with the World Food Programme to improve food safety
Mars has partnered with UN World Food Programme to improve the provision of safe, locally-sourced food the organisation provides to those in need in Africa…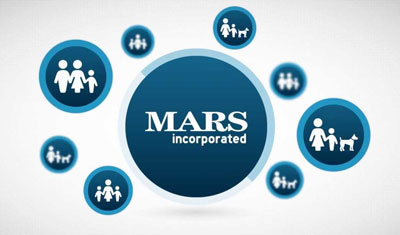 Mars, Incorporated and the United Nations World Food Programme (WFP) have announced a new partnership to improve the provision of safe, locally-sourced food the organisation provides to those in need in Africa.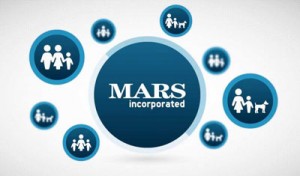 The two-year partnership will advance the way in which WFP works with its suppliers in Africa – establishing new food safety guidelines for local suppliers in-country to improve the availability of safe foods for those in need.
WFP's policy is to buy food as close as possible to where it is needed – to help sustain local economies as well as to save time and money. It purchases more than two million metric tons of food every year and at least three quarters of it comes from developing countries – including over 790 metric tons in Africa in 2013 alone. Since food safety standards in-country often require improvement and local farmers need guidance on procedures, food safety in its local supply chain has always been a priority for WFP.
Mars will provide technical expertise to inform food safety processes
Through the partnership, Mars will provide technical expertise to inform the food safety processes of WFP, and will fund the hire of a new, full-time expert within WFP based in Nairobi, dedicated to food safety. This new hire will lead the implementation of expanded food safety initiatives in Africa, working with local suppliers to improve procurement of food products.
"This partnership will enable WFP to further develop its procurement policies and ensure that locally sourced food gets to those who need it safely and efficiently," states Jay Aldous, WFP's Director of Private Partnerships. "With Mars, Incorporated providing its food safety expertise, the collaboration will strengthen our supply chain management which will further our efforts to achieve zero hunger in our lifetime."
Dave Crean, Vice President, Corporate Research and Development, Mars, Incorporated added: "Food safety remains a huge global challenge. Unsafe food has serious consequences for health, but it can also lead to loss of supply chains and cripple economies by preventing countries from being able to meet import standards in developed markets. Aflatoxin – a common naturally occurring fungal toxin – negatively impacts the health of millions of people every year and is a particularly difficult challenge in Africa. Mars hopes to share its knowledge, expertise and capabilities to help mitigate the risk of aflatoxin and other food safety risks. We are committed to this food safety partnership with WFP as part of a program of initiatives created to help raise the standard on food safety globally."
The partnership is the latest in a number of projects from Mars which focus on the significant public health challenges of food safety and how industry leadership and collaboration can help tackle food security. 
For more information about Mars, Incorporated, please visit www.mars.com.