Barentz International acquires PT Astabumi Ciptadaya
Barentz has announced that it has acquired Astabumi, a leading distributor of speciality ingredients for the Food & Nutrition industry in Indonesia…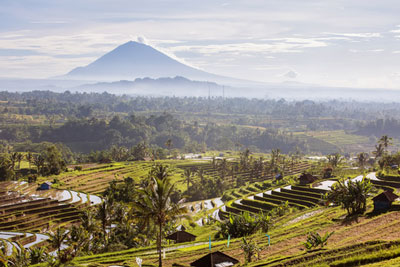 Barentz International has announced that it has acquired PT Astabumi Ciptadaya, a leading distributor of speciality ingredients for the Food & Nutrition industry in Indonesia.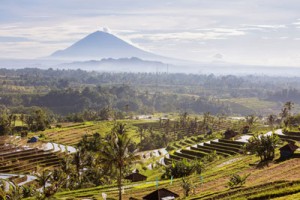 Barentz, a leading international food ingredients distributor, calls this acquisition in Indonesia a logical step in the strong expansion of Barentz in the Asia Pacific region. With a population of 245 million people, a growing economy and a rapidly expanding middle class, the market for processed foods and more sophisticated food & nutrition products is growing in Indonesia, calling for innovative ingredients following trends in Europe and the USA.
Headquartered in Jakarta, Astabumi services customers in the food, beverage, confectionary, nutrition, health and well-being sectors across Indonesia. For Barentz International, headquartered in The Netherlands and active in close to 50 countries across three continents, the acquisition of Astabumi is strategically important, with Indonesia being the largest economy in South East Asia.
Astabumi acquisition expands Barentz's reach in Indonesia
Hidde van der Wal, CEO of Barentz International, explained: "This acquisition adds to the reach of Barentz in Indonesia, which will be an advantage for our customers, who can now buy the combined ingredients portfolio from one company instead of from two different distributors. Barentz and Astabumi were delivering ingredients to more or less the same customer base in Indonesia. Now, with our combined expert knowledge and very comprehensive ingredients portfolio, we can serve our customers even better." 
Hidde van der Wal continued: "Due to the increasing demand of more sophisticated food products of the Indonesian consumer, we also see a great potential to grow our stake in infant nutrition, medical nutrition and functional products, with speciality ingredients as well as with our nutritional and functional blends. With this acquisition, Barentz strengthens its market position in South East Asia."
Adi Arianto, President of Astabumi, commented: "Since we started our company in 1988 we developed a great business with European principals, amongst others with the European starch leader Roquette. The beauty of this deal is that Barentz is a preferred distributor of Roquette in Europe and Astabumi is Roquette's partner in Indonesia. This creates the best possible synergy for the future growth of Astabumi under Barentz' management."
Astabumi and Barentz will integrate their business over the next couple of months and will continue to operate with both trading names, under the legal entity PT Barentz Indonesia.
For more information on Barentz International, please visit www.barentz.com.