Campbell names Ed Carolan Senior Vice President of Integrated Global Services
Campbell Soup Company has announced the appointment of Ed Carolan as Senior Vice President of Integrated Global Services (IGS)…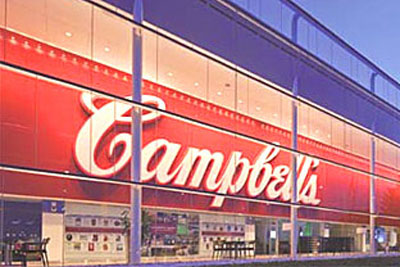 Campbell Soup Company has announced the appointment of Ed Carolan as Senior Vice President of Integrated Global Services (IGS).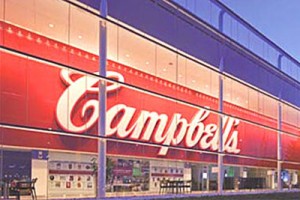 The creation of IGS is a key step in Campbell's efforts to reduce costs and elevate operational excellence by delivering a range of transactional and knowledge-based services at an enterprise level rather than within each division. The IGS organization will allow Campbell to standardize these services, including elements of Finance, Information Technology, Human Resources and other functions, and increase its strategic capabilities. IGS will also enable the company's divisions to focus on developing and executing strategies that enhance marketplace competitiveness. Campbell is currently in the process of designing IGS and expects its full implementation may require up to three years.
Carolan, 46, who currently serves as Campbell's President, U.S. Retail, will report to Campbell's President and Chief Executive Officer Denise Morrison and become a member of Campbell's Leadership Team.
Campbell recently announced a new enterprise structure and major cost reduction initiative to help unlock growth and to generate annual cost savings of at least $200 million over a three-year period. The company plans to reorganize its business operations into three divisions to align the organization with the company's core growth strategies. These divisions — Americas Simple Meals and Beverages, Global Biscuits and Snacks, and Packaged Fresh — are structured principally by product categories rather than by geographies or brands.
Campbell will have greater flexibility to reinvest resources to create value
"The development of Integrated Global Services is another milestone in our efforts to unlock the value of our brands and the growth potential of our business," said Morrison. "Building capabilities at the enterprise level and creating dedicated centres of excellence within IGS will help us identify, innovate and implement services that better support our business needs. It will also provide us with greater flexibility to reinvest resources to create value, whether it's strengthening our core Americas business, expanding our Global Biscuits and Snacks business or growing our presence in the retail perimeter through our Packaged Fresh division."
Morrison continued, "Ed is a superb leader who understands our company and its strategic business imperatives. He will be a strong partner to our divisional and functional leaders as we work to implement our new enterprise structure."
For more information about Campbell Soup Company, please visit www.campbellsoupcompany.com.