Tiny food start-up beats national brands as Keen Nut Butter is labelled one of Northern Ireland's favourite foods
Posted: 24 March 2015 | Victoria White | 1 comment
Keen Nutrition's Keen Nut Butter has been voted runner up in the People's Choice Awards in this year's Northern Ireland Food and Drink Awards…
Keen Nut Butter, a range of peanut butters and spreads from food start-up company Keen Nutrition, has been voted runner up in the People's Choice Awards in this year's Northern Ireland Food and Drink Awards.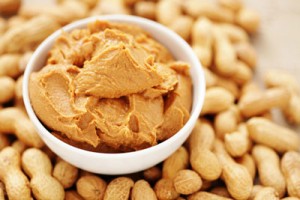 The awards, held bi-annually and sponsored by Ulster Bank, celebrate the best food in Northern Ireland. The People's Choice awards are the only awards chosen by a public vote. Keen Nutrition did not exist when the last awards were held in 2013 yet has managed to win the position against national food brands including Tayto, Hovis, Moy Park and Mash Direct, losing only to Punjana tea.
The ethos of Keen Nutrition, founded by Aimee Beimers in 2013, is to create healthier versions of familiar foods in an effort to show the people of Northern Ireland that eating healthy doesn't mean sacrificing great taste. The first products they have developed are heathy alternatives to peanut butters and chocolate spreads – Keen Nut Butter.
Keen Nut Butter showing incredibly growth rate after only 18 months
Keen Nutrition's minimally processed nut butters have become a cult favourite throughout the UK. When started, the Keen Nut Butter was only available at market stalls and through individual sales. Now, over 220 independent retailers now stock Keen Nut Butter, an incredible growth rate considering the team just started selling to retailers 18 months ago.
Despite their popularity, Keen Nutrition doesn't have the national reach of the large commercial brands, so they relied on the passion of their foodie fans and the local retailers that stock their products to support them online – this resulted in generating a social media reach of over 400,000 people. No small feat for a tiny team of artisan food producers.
Keen Nutrition was also one of 14 companies shortlisted for the Best New Product Range from a Small Company.
For more information about Keen Nutrition and Keen Nut Butter, please visit keennutbutter.com.