ExxonMobil's Equipment Builder Group celebrates 100 years of innovation with leading original equipment manufacturers
This year ExxonMobil's Equipment Builder Group, dedicated to helping optimise the performance of machinery and equipment in the food and beverage industry, is celebrating its 100th anniversary…
This year ExxonMobil's Equipment Builder Group, dedicated to helping optimise the performance of machinery and equipment in the food and beverage industry, is celebrating its 100th anniversary. The Group specialises in working alongside leading Original Equipment Manufacturers (OEMs) in more than 150 countries around the world to develop high-performance lubricants which can help food processing companies to improve the safety, environmental awareness and productivity of their operations.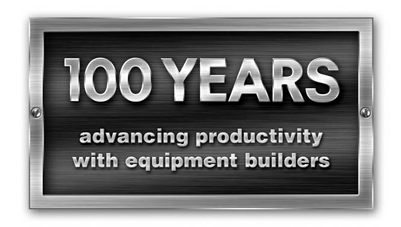 Established in 1914, the Equipment Builder Group has helped OEMs maximise industrial equipment performance and design. Comprised of technical experts and engineers with backgrounds across many disciplines, the Group is often involved with OEMs from the start of equipment conception through to design and construction. This unique level of insight, from the ground up, enables the team to develop recommendations on formulating lubricants that help to optimise the performance of equipment.
These relationships have enabled ExxonMobil to push the boundaries in regards to lubrication formulation and performance. For example, next generation products such as NSF H1-registered Mobil SHC Cibus™ oils, that have the potential to help food manufacturers secure tangible benefits, such as exceptional equipment protection even under high temperature operating conditions. This flagship range of food-grade lubricants can also offer the potential to improve the energy efficiency of food processing equipment, with some tests recording energy savings up to 3.6 percent.1 Produced in facilities that carry an ISO 22000 certification – one of the most stringent and comprehensive food safety standards – the Mobil SHC Cibus series has been expertly formulated to help food and beverage processors meet their application-specific goals.
"For 100 years, ExxonMobil's Equipment Builder Group has been helping leading food processing OEMs develop new equipment which can help to improve their customer's operations. Today the Group continues to dedicate significant resources to build innovation-led relationships with equipment builders worldwide and develop lubricants which will help industrial organisations optimise the performance of their operations today and into the future." said Rainer Lange, Mobil SHC Brand Advisor – Europe, Africa & Middle East, ExxonMobil Fuels & Lubricants.
The Equipment Builder Group has been at the forefront of ExxonMobil securing an extensive range of OEM approvals and recommendations for its high performance products. ExxonMobil's flagship Mobil SHC™ synthetic lubricants are approved for use in more than 10,000 applications and have preferential endorsements from more than 2,500 equipment builders. Mobil SHC Cibus Series oils are approved for use by leading food OEMs including Arburg, GEA Westfalia Separator Group, PIV Drives and Stoeber Antriebstechnik.
To further help food and drink companies determine the right oil or grease for their machinery, ExxonMobil has developed Looble™ – an online Mobil-branded industrial lubricant product selector. This service enables industrial plant operators and maintenance professionals to match their equipment needs with lubrication recommendations for machinery manufactured by more than 6,500 equipment builders and OEMs around the world.
For more information about Mobil-branded lubricants and services, please visit mobilindustrial.com
Energy efficiency relates solely to the fluid performance when compared with conventional reference oils of the same viscosity grade in gear applications. The technology used allows up to 3.6 per cent efficiency compared with the reference when tested in circulating and gear applications under controlled conditions. Efficiency improvements will vary based on operating conditions and application.