Palsgaard increases ambitious targets in third CSR report
Palsgaard has further increased its commitment to Corporate Social Responsibility in its new CSR Report…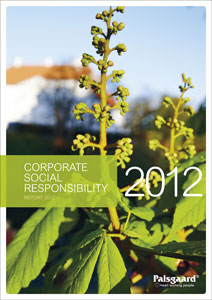 Palsgaard has further increased its commitment to Corporate Social Responsibility in its new CSR Report. The international manufacturer of emulsifiers and stabilizers for the food industry fully believes in integrating social, environmental, ethical and human rights in their operations. Following the opening of its latest state-of-the-art facility in Malaysia, the company's third CSR report further establishes the responsible values of Palsgaard across its global network.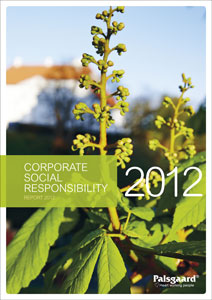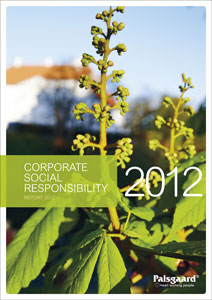 These commitments stretch across all aspects of Palsgaard's business. "A strong, collaborative and adaptable organisation is a prerequisite for continued growth and success in a world where competitiveness is constantly challenged, and where sustainable and ethical business conduct is a requirement," explains Jakob Thøisen, CEO of Palsgaard.
CO2 neutrality
Palsgaard has set an overall target of becoming CO2 -neutral by 2020. Thøisen says, "This is an extremely ambitious target for a company with very energy-intensive production processes. It is therefore gratifying to note that Palsgaard in 2012 managed to keep its CO2 emission per kilo of finished product at 2011 levels."
One of the key contributions towards this target involved installing a solar cell system at Palsgaard's factory in Mexico. This ensures that min. 85% of the Mexican facility's electricity consumption is CO2 neutral.
Other initiatives include using energy from wind farms, replacing fuel oil with natural gas and using straw from its own fields as a renewable energy source for heating, and implementing a wide variety of energy-friendly plant optimisations. New considerations include a possible biofuel plant in their Danish plant.
International perspectives
Palsgaard's products are mostly comprised of natural ingredients and the company ensures the accountability requirements are also extended to its suppliers in relation to the UN Global Compact. Palsgaard has set targets of exclusively using certified palm oil-based raw materials in its products. In 2012, Palsgaard became certified to RSPO SCCS (Roundtable of Sustainable Palm Oil Supply Chain Certification Standard). "In this way, we support stability in biodiversity and responsible production in the manufacture of palm oil," notes Thøisen.
Palsgaard's new facility in Malaysia has also been developed with a CSR focus. The location was chosen specifically for its proximity to the source of raw materials and the new factory comprises a high tech manufacturing plant and R&D facility, laboratory, warehouse and administration centre. It is a highly automated plant with integrated energy saving functionalities to ensure the continuation of Palsgaard's dedication to CSR. It will officially open in August 2013.
To ensure continued focus on employee satisfaction, the board, management and specialists also completed a training course to strengthen collaboration, knowledge sharing and communication. Thøisen concludes, "The concept of responsibility is a real ingredient in our history and everyday work. We will continuously assess and implement further CSR initiatives in our global organisation."