Trade disputes create strong demand for beta-agonist diagnostics
Industry tension surrounding international trade embargoes is creating strong business opportunities for food testing companies…
Industry tension surrounding international trade embargoes is creating strong business opportunities for food testing companies according to market leading firm Randox Food Diagnostics. Major meat producers in the US and Brazil have experienced difficulties exporting to Chinese, Russian and European food markets. Recent disputes have been in relation to the level of beta agonist veterinary drugs in meat in particular Ractopamine and Zilpaterol.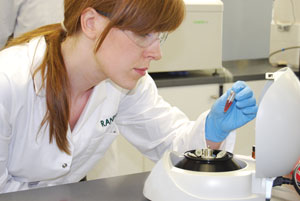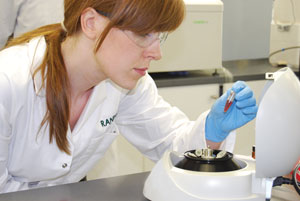 With no sign of a resolution in sight between the import and export blocs, major exporters are having to ensure their product meets a zero tolerance/maximum residue limit for these drugs to maintain trade links. The scale of these key markets means they cannot be disregarded, with the US Meat Export Federation identifying them as worth around $430m in China and $250m in Russia alone.
Beta-agonists are a group of drugs that act on β-adrenergic receptors used in veterinary and human medicine to treat cardiovascular and breathing disorders. Commercially Beta agonists are used to increase muscle growth and decrease fat deposition in animals.
Zilpaterol is a powerful beta adrenergic agonist that has been developed as a growth promoter for cattle leading to enhanced weight gain and carcass yield. Of particular concern is the use of beta agonist drugs prior to slaughter as this poses a risk to the human health if contaminated meat enters the food chain.
David Ferguson, Global Business Manager at Randox Food Diagnostics said,
"The potential impact to human health of meat containing beta-agonist residues in food is strongly contested. What is clear, is that if meat exporters want to access key markets such as Russia, China and the EU they need to show their products are free from veterinary residues. This creates opportunities for testing companies and with our experience and knowledge we have the ability to react quickly to these changing demands."
Outlining the firm's response to the trade embargoes he said,
"Over the last three months we have released Zilpaterol testing products on both ELISA and Biochip Multiplex formats onto the market. Both test for the semi-quantitative determination of Zilpaterol in beef tissue samples with an LOD of 0.08ng/ml and cross reactivity of 100% for both in Zilpaterol. So far the uptake has been very encouraging, both with importers and exporters with a particular demand being seen with major producers within Brazil and the US."
For more info visit www.randoxfooddiagnostics.com