Mars supports a greener future for American industry
Mars, Incorporated joins BICEP and signs climate declaration to promote climate-focused policies…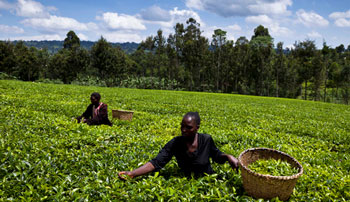 Mars, Incorporated joins BICEP and signs climate declaration to promote climate-focused policies.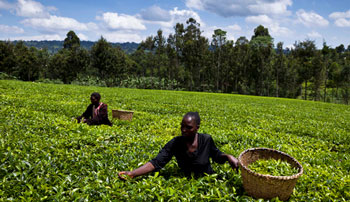 Supporting existing work to make its operations "sustainable in a generation", Mars has joined Ceres' BICEP coalition to advocate for innovative climate and clean energy policies.
BICEP (Business for Innovative Climate & Energy Policy) is an advocacy coalition of businesses committed to working with policy makers to address climate change.
In addition to joining BICEP, Mars is among the signatories of its Climate Declaration, which brings together U.S. business and citizens in a commitment to ensuring the country leads the world in a coordinated effort to combat climate change.
Brad Figel, vice president of public affairs in Mars North America said,
"Mars is committed to reducing and eventually eliminating our greenhouse gas emissions, in absolute terms, because this is the right thing to do. Climate change has implications for the production of agricultural ingredients from corn to cocoa, and addressing it requires changes to the way we source materials and manufacture our products,"
"Therefore it is imperative we continue to improve sustainability in our approach to business, as well as the way we create policy, which is why it is important for us to make our voice heard through BICEP in encouraging policymakers to take action now."
This latest collaboration with BICEP underlines Mars' ongoing commitment to reducing the company's environmental impacts through its 'Sustainable in a Generation' program. The goal of this program is to eliminate fossil fuel energy use and greenhouse gas emissions from its operations by 2040 along with similar commitments for water and waste.
Mars is committed to setting ambitious targets and goals which are informed by robust scientific data. Commenting on a new analysis from the WWF and CPD which has revealed that companies can innovate to solve global challenges whilst profiting along the way, Kevin Rabinovitch, Mars Global Sustainability Director said:
"Mars welcomes this compelling report, the findings of which echo our own belief in climate science based targets and approach to sustainability"
"In 2010, Mars committed to become Sustainable in a Generation by eliminating fossil fuel energy use and greenhouse gas emissions in our Operations by 2040 with a 25% reduction by 2015 – in line with the 3% annual goals. A sustainable approach to business is profitable and this report demonstrates we're not alone in that belief, or the approaches outlined here. We hope businesses will join this movement toward a more sustainable and productive future for all."
The report, entitled 'The 3% Solution: Driving Profits Through Carbon Reduction', provides an assessment of how companies can reap big profits from cutting their carbon emissions, simultaneously helping the world avoid runaway climate change.