Cargill Caramel Equilibre brings together Belgian white chocolate and real dairy caramel for the first time
Cargill unveils a new addition to its chocolate portfolio…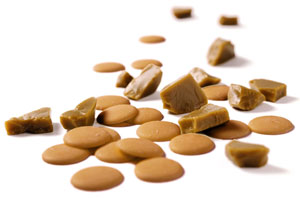 Today Cargill unveils a new addition to its chocolate portfolio: Caramel Equilibre, a double indulgence that brings together Belgian white chocolate with real dairy caramel in one unique and timeless product.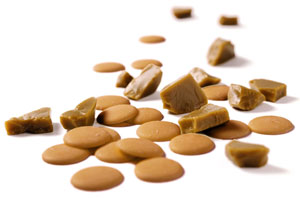 Inspired by the warmth and enduring popularity of caramel, Cargill's chocolate experts in Belgium have created a product that will help both chocolate manufacturers and retailers to create a guaranteed hit.
Cargill's Chocolate Marketing Manager, Brigitte Bayart, explains: "There's been a spectacular increase in caramel ranges across food lines in recent years, and we know that consumers love the traditional, comforting taste of real dairy caramel. This insight makes us confident that Caramel Equilibre will breathe new life into existing ranges, and become an exciting new ingredient for our customers' research and development teams."
Thanks to its innovation capabilities, Cargill has created a distinctive chocolate, with taste and colour equalling dairy caramel unlike other caramel-flavoured chocolate on the market. In addition, Caramel Equilibre offers a unique triple claim – it can be sold with a Belgian white chocolate, caramel, and salt claim on a finished product's packaging.
Bayart continues: "The new colour and taste of Caramel Equilibre is a unique source of inspiration for our customers. This chocolate will be used to create limited editions of bars, biscuits, desserts and ice creams – and will become enduringly popular with consumers."
With the innovation of Caramel Equilibre, Cargill demonstrates its market insights and chocolate expertise, which will serve food manufacturers to deliver new chocolate experiences to their consumers.