European associations and companies form new trade association: Food Supplements Europe
National associations and food supplement companies have joined forces…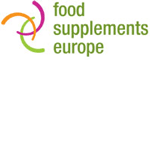 National associations and food supplement companies have joined forces to strengthen the dialogue with regulators and scientists on the establishment of a safety based and innovation driven legal environment for food supplements.
Formed from a common vision, members of the European Responsible Nutrition Alliance and national associations have created Food Supplements Europe as a platform to assist regulators and scientists with technical and scientific support from the sector and to increase awareness of the important role food supplements have for public health in Europe.
Food Supplements Europe aims to be a solid and trusted partner looking for solutions on regulatory, scientific and technical matters based on knowledge, dialogue and transparency,
"Food Supplements Europe is a unique partnership bringing together the vast technical and scientific expertise of company experts with the market and practical knowledge of national associations," said Ric Hobby, Vice President, Worldwide Regulatory, Government and Industry Affairs at Herbalife International, and member of Food Supplements Europe. "Through specific tools and programmes we aim to promote adherence to standards to ensure the safety and quality of food supplements on the EU market and to help shape a positive regulatory environment for the future."
"By joining together national associations and companies, Food Supplements Europe ensures that the sector has a sound and solid basis and a broad representability for Europe encompassing small and medium-sized and large companies, working together on the development of a sustainable market in the interest of public health," said Ingrid Atteryd, Chair of the Swedish food supplements association Föreningen Svensk Egenvård and member of Food Supplements Europe. "We are committed to working with regulators to create an appropriate and effective legal framework for food supplements in Europe."
Food Supplements Europe was created on 4 March at a founding meeting in Brussels. Its structures and governing board will be officialised in the coming weeks. Membership of the group is open to companies or national associations in the sector that subscribe to its vision, aims and principles.
For more information about Food Supplements Europe and membership, contact Ingrid Atteryd on +46 705 122 505.