Food Grade Lubricants supplement 2016
In this Food Grade Lubricants supplement: EHEDG guideline provides keys to a well-oiled operation; Change and habits; Industry Roundtable…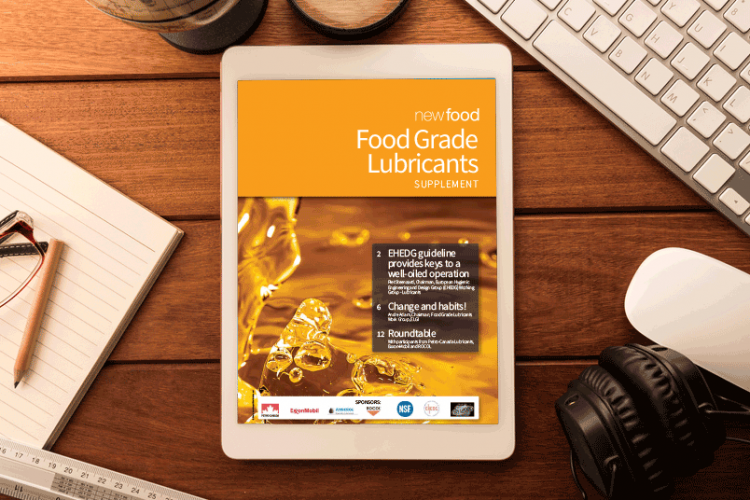 In this Food Grade Lubricants supplement:
EHEDG guideline provides keys to a well-oiled operation
Piet Steenaard, Chairman, European Hygienic Engineering and Design Group (EHEDG) Working Group – Lubricants
The idiom 'a well-oiled machine' refers to something – a process, a system, a team or organisation – that operates capably through the effective coordination of many parts. In the food industry, a smoothly functioning production line literally depends on well-oiled machinery and equipment components. Today, the lubricants used to keep equipment running efficiently are just as important to producing safe, high-quality finished product as other preventative controls or inputs to processing line including the hygienic design of the machines themselves.
Change and habits!
Andre Adam, Chairman, Food Grade Lubricants Work Group, ELGI
Possibly I have to thank a large German automaker for giving me the idea of this article since their problems in many ways relate to what we experience in our industry. This may sound very confronting to you but I will try to make this clear with a number of examples.
Food Grade Lubricants: Industry Roundtable
Michael Colquhoun, Category Portfolio Manager, Petro-Canada Lubricants / Rainer Lange, Mobil SHC brand advisor for Europe, Africa and Middle East, Exxon-Mobil / Matthew Buffin, Global Key Accounts Manager, ROCOL
Moderator: Andre Adam, Chairman, Food Grade Lubricants Work Group, ELGI
This Food Grade Lubricants supplement is restricted to logged-in members. Login or subscribe free to read it.