Streamlining compliance training delivers 40% cost saving to Britvic
Posted: 17 February 2016 | Justine Fosh, Chief Executive, National Skills Academy for Food & Drink | No comments yet
Justine Fosh explains how NSAFD helped Britvic find a solution to standardise and manage compliance training across its sites…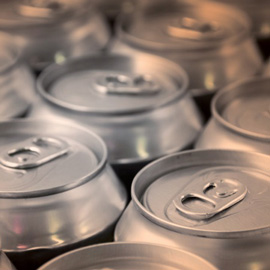 Compliance training can be a major headache for food and drink businesses – particularly if you are operating multiple sites and trying to cope with multiple suppliers. Delegating responsibility to individual sites means less control of overall costs, while using different training suppliers at different sites can raise training quality control issues.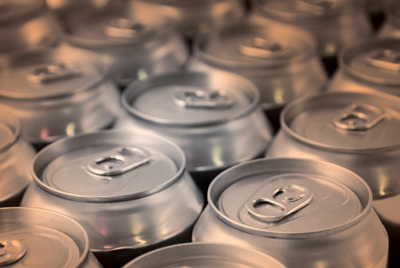 How can you be sure everyone's been trained in exactly the same way? How do you ensure working practices are exactly the same? How do you maximise time and budget with different demand at different locations?
Delegating responsibility to individual sites means less visibility and control of overall costs, while using different training suppliers at different sites can raise quality control issues. Even single site compliance can be a challenge in terms of the time required for supplier selection, training co-ordination and administration – often preventing learning and development managers from tackling other priorities. Yet compliance training is non-negotiable. Consistent standards across aspects like food safety, first aid, working at heights, IOSH health and safety and fire marshal (to name but a few) not only ensure legal conformity but are vital to smooth and safe production and operational confidence.
In mainland Britain, Britvic, one of the leading soft drinks companies in the world, operates four plants and, until 2012, relied on each site to organise its own compliance training.
A lack of clear structure or process for managing learning and development meant compliance training was handled differently at each site, resulting in inconsistent quality of training, variation in delivery and rising costs. Some of the training organisations used also had little experience of the food and drink manufacturing sector so were unable to contextualise relevant messages.
Mandy Reader, Britvic's Operational Excellence Learning and Development Advisor for GB&I, said: "It was all very reactive, there was no training needs gap analysis work being done because everyone was so involved in the administration; this was exposing both staff and the company to risk."
Already a Business Member of the National Skills Academy for Food & Drink (NSAFD), Britvic turned to the organisation for help in finding a solution to standardise and manage compliance training across all four sites.
NSAFD, which is the main source of training, careers and information for the UK's food and drink industry, put a Managed Agent solution in place. Consultants worked with Britvic to quantify precise company-wide compliance training requirements along with quality and expertise criteria standards for courses and training provision. Relevant providers were then sourced from NSAFD's network of accredited training organisations including expert compliance consultancies, industry training specialists and niche providers with extensive knowledge of the food and drink industry.
NSAFD removed all the hassle of sorting courses – from liaising with chosen providers to arranging dates and times suiting the preferences of  sites. After confirming the on-site or off-site venue booking, NSAFD even handled arranging the trainee invites, confirming attendance levels and issuing resulting certification.
Day-to-day management and reporting of Britvic's compliance training was all handled by digital interaction with comprehensive face-to-face quarterly meetings and annual reports detailing attendance levels, trainee satisfaction levels and full records of training progress at both site and company level – providing Britvic with a full audit trail with minimum fuss.
As part of Britvic's full Managed Agent service, NSAFD manages all Britvic's chosen providers along with course dates, on-site and off-site venue booking, delegate invites, attendance confirmation and resulting certification on successful course completion, as well as providing regular detailed reports allowing Britvic's Operational Excellence team to concentrate on strategic management.
Since 2012 NSAFD has arranged compliance training for more than 1,000 staff, delivering cost savings of more than 40% a year, as well as a significant increase in staff satisfaction with their training and development.
Mandy said: "Working with NSAFD, we have the reassurance that all our providers have been vetted and have excellent knowledge of both their specialism and the industry. It also means we get guidance behind our training provision as they have the knowledge and expertise to advise us on particular changes within the Industry.
"The Academy handles everything so the challenge of handling site administration centrally has been taken away. That's meant I can look at the development cycle within operations and start using focussed gap analysis to look forward and set development objectives across the company for the year ahead.
"We've achieved a significant cost saving on compliance across the business – upwards of 40% a year – but more than that, we've seen a significant increase in staff satisfaction with their training and development and levels of agreement that Britvic is a Great Place to Work. Most importantly of all, we have the assurance, company-wide, that standards and working practices associated with compliance are consistent across every site."
The National Skills Academy for Food & Drink (NSAFD) exists to provide businesses across the UK's food and drink manufacturing and processing industry with a single source of access to leading edge workforce training, vocational study and skill upgrades designed to boost productivity, innovation, profitability and growth.
The organisation, which has a track-record of success with numerous major employers, combines industry approved training providers with extensive food and drink industry knowledge and experience, affording more time for training managers, learning and development co-ordinators and other HR staff to concentrate on other issues. Since its formation, in excess of 50,000 learners have received training through the National Skills Academy and its provider networks.
About the author

Justine Fosh is Chief Executive of The National Skills Academy for Food & Drink. Having spent 15 years working in commercial positions for food and drink manufacturing companies – including Sara Lee, Grolsch, McCain and Uniq – she then moved to LearnDirect, before joining Improve and establishing their National Skills Academy as a successful stand-alone commercial business. Justine is a graduate in Industrial Relations and Marketing from Strathclyde University.