Our latest US food industry eBook: Over the Horizon
New Food hears from some of the premier experts in the US food and beverage industry and the innovative solutions they are finding for the obstacles presented in 2022.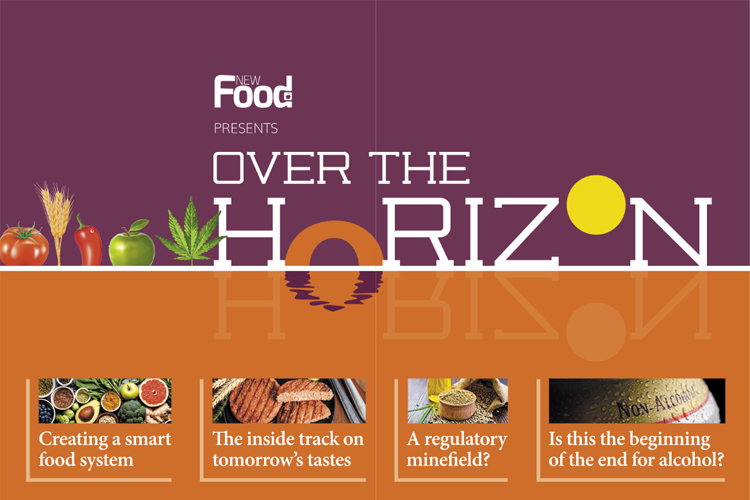 The food industry is without doubt one of the most innovative and progressive. It has to be, as it faces so many challenges and hurdles to overcome on a yearly basis. Never has this been more true. 
Staff shortages, a greater (and justified) demand from consumers to become more sustainable, and a need to be more transparent are just a few challenges the food and beverage industry must find solutions for. 
This eBook is all about those solutions and features contributions from the people trying to find them. 
Inside you'll find an enlightening feature from Frank Yiannas, Deputy Commissioner for Food Policy and Response at the US Food and Drug Administration (FDA), where he reveals the work the FDA is doing to build a smarter food system – including an interesting case study on mangoes! 
Meanwhile, representatives of Hormel, Eat Just, and Kerry discuss the future of the US food and beverage industry, whether that means cultured meat or alternative protein sources. 
There's a fascinating look at cannabis legislation, and the effect federal regulation (or lack of) is having on the sector. Chase Terwilliger, CEO of Balanced Health Botanicals, Mai Dinh, Assistant General Counsel at the US Department of Agriculture, and Barak Cohen, Partner at Perkins Coie discuss everything from federal banking laws to food safety regulations within the cannabis, CBD, and hemp industry. 
Lastly, we ask a mammoth question – is this the beginning of the end for alcohol? Christopher Lackner, Co-founder of jeng, Lauren Chitwood, CEO of Spiritless, and Miles Moser, VP Sales for Brooklyn Brewery, discuss where the alcohol sector is headed next and try to determine how much the low/no sector will grow, and in turn the effect that growth will have on the rest of the industry. 
If you are a member of the US food and beverage industry, you simply can't afford to miss out on this. It's an excellent opportunity to get a window into the minds of some of the most innovative individuals within our sector and be inspired by the work they are doing to solve some of the problems outlined above.