Grocers: survival of the innovative
New Food hears how smart product data management (PIM) can support new profits in the grocery sector.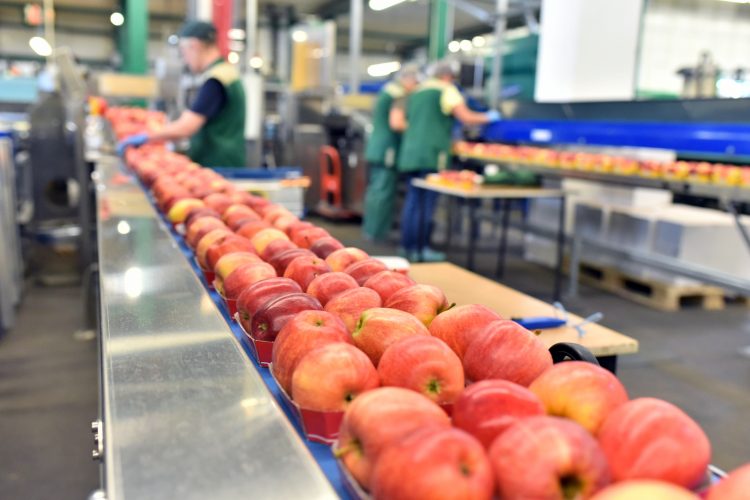 For some time, the grocery sector has been under much disruption and transformation, caused by changing consumer habits and preferences, intensifying competition, and the advent of new technologies. This rapid pace has taken many traditional grocery stores by surprise. As consolidation occurs and more online retailers enter the sector, many of the traditionalists will not survive.
The need to keep up with the discounters and the online movement has meant that traditional grocery outlets and new entrants are looking for novel ways and specialisms to keep competitive and profitable. Digital transformation is enabling the innovators within the industry to reinvent their product information management (PIM) and their business processes to support these new retail strategies – Tesco is a good example of this.  
Innovations in mid-market
Mid-market grocery entrants have had to differentiate themselves by creating inspiring online and in-store shopping experiences that helps customers discover new or repackaged products. 
Some grocery stores that have focused in-store, now feature digital signage that offers extensive product information, including origin and nutritional properties. Others are attempting to create an environment that feels like walking through a cookbook, with fully-prepared meals on display or cooked on the spot, along with recipes and ingredients in the correct portions. A grocer might decide to offer a variety of health-and-wellness options, with an unrivalled assortment of specialty, organic and local brands.
With regards to online, production information is a useful tool and can improve a customer's experience. For example, offering selections based on product characteristics such as, nutrition facts, lifestyle attributes and traceability can make searching through a website much more accessible.
PIM suppliers are providing the tools to exploit these environments and improve customer experiences through marketplaces or catalogues such as Sales Layer, or publishing regular product promotional leaflets identifying which items play a unique role in the assortment for the store on a regional, national or international basis. A good example is censhare.
The need for production information management (PIM)
PIM enables retailers to provide large quantities of accurate product data for omni-channel output to optimise hyper-localised assortments despite being asked to provide evermore complexities in product attribute information.
Omni-channel is the idea that each area of the business works together rather than in parallel, creating a smooth shopping experience. For example, a store might have a QR code,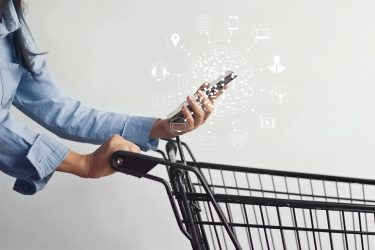 which can be used by a bespoke store app to access special offers. Alternatively, a hashtag may be promoted in store, encouraging shoppers to share and engage with the brand. 
Legacy systems currently in place that have been developed for traditional retail processes are just not fit for new business models. Where traditional grocers have deployed cutting-edge technologies, including digital solutions like PIM, they are successfully making an impact on their profits and the bottom line.
French multinational corporation, CapGemini, observed the best practices of product information visibility among 30 different grocery brands in its benchmarking survey. It discovered that consumers expect accurate and complete product data; they make buying decisions based on what they research. This is challenging for two reasons. Firstly, the number of data attributes needed to support consumer needs has exploded. Secondly, as consumers' tastes and dietary habits change, new keywords (ie, popular search terms: protein, insect-based, gluten-free) become important differentiators.
However, CapGemini points out that it would be ideal to have a seamless transition of product information data from supplier through to the consumer via the retailer. This would enable product information accuracy, reduction in manual handling, less errors in data, and above all, significant cost savings and improved customer experience.
Data ownership, governance and quality
For many grocery chains, it is often a problem of who owns what product information, where. Product content can be held as unstructured and structured data, but where is it held? Is it in the supply chain, category management or marketing? 
Product content can get isolated in internal and external siloes which can necessitate duplicate content creation, slower time to market and loss in sales.
The capacity to manage this has typically developed through widespread use of spreadsheets, manual processes and handovers, without formal processes to ensure data quality. They are also, unfortunately, not scalable. Both the proliferation of product data and growing consumer demand have been driving up the amount of both structured and unstructured data attributes for every product.
Smoothing the supplier/retailer bottleneck through PIM
In the supply chain, as is often the case, retailers do not have strong data governance for the structure of the data received from multiple suppliers, (more than 55 per retailer). Frequently, there are inconsistencies and inaccuracies in the product data being received. To eliminate many of the manual processes, some suppliers use external third parties to provide data without addition, modification or standardisation. This can also lead to poor communications, errors and even greater complexity.
The use of a PIM supplier portal can automate, scale and speed up certain processes, replacing the work of receiving spreadsheets with more accuracy. Using a set of attribute fields, suppliers can upload their product information into a PIM in a standardised form, alleviating unnecessary approval processes. It is also helpful in utilising automated workflows so that multiple parties can curate product information and provide better collaboration capability across the supply chain.
Many retailers are also using common standardisation solutions such as Product DNA to attribute information so that suppliers can keep consistency across an omni-channel environment.
New and emerging innovation of product data
Grocery brands are now seeking new ways to improve customer experience using product information to aid in-store, mobile and online promotion and information.
Augmented Reality (AR) is being implemented by Tesco to offer additional product data as customers navigate the store. AR is a technology that augments the virtual onto the real world, so when you look through your phone you can see the virtual image/animation in your surroundings
Retailers are working on cashierless variants (eg Ahold) where accurate product information will be a requirement for point of sale
It is likely that artificial intelligence (AI) will be commonplace for grocery brands to mine for insights. This will improve attribution, sales and product development.
Whatever the next iteration, grocers are going to have to ensure their data is accurate and consistent if they want to survive. Changing rules, guidelines and customer behaviour will also put a greater demand on product labelling and attributes and accuracy. Increased emphasis on PIM technologies will be needed to speed their time to market and support the next innovations or specialisms to increase profits.
About the author
Having worked in Tech and Marketing with many international companies for over 20 years, Mike Owen has built up a strong interest in this area. His writing focuses on how advanced and exciting technologies are impacting marketing and business practices through digital transformation.