Praise for the white stuff as we celebrate World Milk Day
1 June 2016 • Author(s): Mandy Parrett, Editorial Assistant
Today more than 30 countries across the globe will raise a tumbler to the dairy industry in celebration of World Milk Day.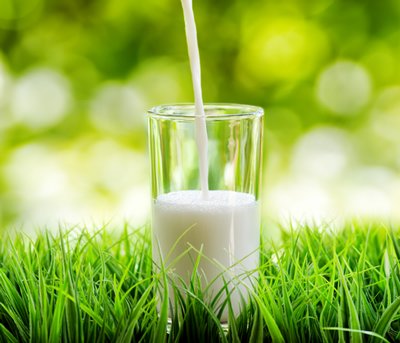 With milk appearing in 98% of fridges across the country, the UK is one of the leading nations in the world when it comes to dairy consumption. But how much do we know about its benefits?
Milk the facts
To celebrate milk's long-standing role in global diets and nutrition, The Dairy Council and Dairy UK have been promoting its vital role by reacquainting the public with some of the facts about the dairy drink we've been consuming for 11,000 years. 
The nutrient rich beverage – famously praised for its calcium content – is also a source of protein, iodine, vitamin B2 and B12, phosphorus, potassium and vitamin B5. Its role in a healthy diet is valuable at all stages of life – not just the young and old!
Global praise
The first World Milk Day was organised by the Food and Agriculture Organisation of the United Nations in 2001 and since then June 1st has become the day on which all aspects of milk are celebrated worldwide.
Speaking ahead of her speech on the benefits of dairy at the International Dairy Federation's celebration of World Milk Day in Seoul, South Korea, Dr Judith Bryans, Chief Executive of Dairy UK, said: "As the world celebrates this World Milk Day, let's remember that it is a product to be greatly proud of. Demand for dairy is growing across the globe and we have a key role to play to help feed a growing world population with safe, nutritious and affordable foods."
  "Dairy makes a difference to millions of people every day, everywhere. As we pour milk on our cereal or add it to tea or coffee, we should remember that it gives us so many of the nutrients that our bodies need. It's tasty, versatile and healthy."
Bryans concluded, "Our industry is a vibrant and dynamic community which provides millions of livelihoods across the world. (Today) more than 30 countries will celebrate what milk has to offer and the dedication of all of those who put it on our tables, from farmers to processors, manufacturers and milkmen. Let's join them, raise a glass and spread the word!"