Enhancing food safety analysis with diagnostic ion screening
Supported by:

Watch this webinar to hear from Dr. Karl Oetjen and Dr. Craig Butt, who will share their recent research on nontargeted analysis of food products. Discover how advanced analytical methods can detect unlisted, unexpected, and unwanted ingredients, leading to increased confidence throughout the supply chain, ultimately benefiting consumers
During this webinar, we look at several sample types in the application of diagnostic ion screening to prioritise nontarget features for food safety analysis. Data from this study includes the analysis of supplements products from North American Gas Stations to determine what are the actual ingredients that "boost metabolism", "elevates mood" and supply "good luck energy". This study also looks at saffron and its origins along with an update on nontargeted screening of pesticides in food samples.
Discover the ingredients behind marketing slogans.
Understand why ZenoTOF technology is at the forefront of detecting the unknown, unexpected and unwanted at trace levels.
Discover how mass spectrometry can be used to determine authenticity of expensive ingredients.
Learn how nontargeted workflows can test the regulated and the non-regulated in pesticide assays.
Speakers: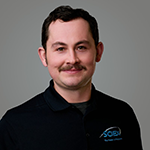 Karl Oetjen, Senior Scientist, Technical Marketing, SCIEX
Karl Oetjen is a Senior Scientist at SCIEX in the technical marketing group and has over 10 years of mass spectrometry experience. Before joining SCIEX, he completed his PhD at Colorado School of Mines (Golden, Colorado) in Hydrologic Science and Engineering under Dr. Chris Higgins. Karl's dissertation research focused on nontarget characterisation of complex surfactant mixtures, including aqueous film forming foams. This work led to the discovery several novel per- and polyfluorinated alkyl substances (PFAS) that since have been found in variety of environmental samples and industrial chemicals. Since joining SCIEX, Karl has worked with numerous labs creating and implementing both regulated and unregulated quantitative and qualitative screening methods.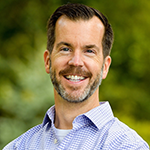 Craig Butt, Manager, Applied Markets, SCIEX
Craig M. Butt is Manager of the Applied Markets group in the Global Technical Marketing division of SCIEX with over 20 years of mass spectrometry experience.  Previously at SCIEX he was an applications scientist where he developed methods for targeted and non-targeted methods in the cannabis, environmental, food and beverage group.  He obtained his Ph.D. in environmental chemistry at the University of Toronto, his thesis research investigated the fate of poly- and perfluorinated organic compounds (PFAS) in biological systems.  He was a NSERC post-doctoral research fellow in the Nicholas School of the Environment at Duke University, later becoming a research scientist in the department.