Plant-Based Food Revolution: leveraging ICP-MS for quality assurance and nutritional insights
Supported by: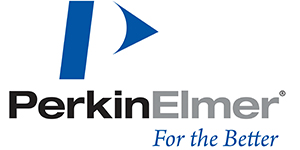 Join us for a webinar that delves into the crucial aspects of plant-based foods – their nutritional composition, safety, and the innovative technology that enables accurate analysis. As the demand for plant-based foods continues to surge, ensuring their nutritional excellence and safety is paramount.
In this on demand webinar, we explored the world of plant-based foods and the challenges associated with their analysis of nutritional content for safety. From addressing rising concerns about animal cruelty to promoting environmental sustainability and enhanced health benefits, the momentum behind plant-based diets is undeniable. However, with these benefits come responsibilities to accurately assess nutritional and toxic elements to meet regulatory standards.
Our expert panel will guide you through the application of ICP-MS for plant-based foods. Uncover the NexION 2200 ICP-MS system, a cutting-edge technology designed to analyse a wide range of elemental concentrations, from parts per million (ppm) to parts per trillion (ppt) levels.
Understand the challenges surrounding accurate nutritional labelling and safety assessment in the plant-based food industry.
Discover how ICP-MS plays a pivotal role in monitoring nutritional and toxic elements in plant-based raw materials and finished products.
Learn about the latest advancements in elemental analysis technology and its applications in ensuring compliance with quality control criteria and regulatory standards.
Uncover the benefits of the NexION 2200, the latest ICP-MS analysis technology on the market

Liyan Xing, Senior Application Scientist, PerkinElmer
Dr. Liyan Xing is a Senior Application Scientist for ICP-MS at PerkinElmer with experience in elemental and isotope analysis using ICP-MS/MC-ICP-MS and/or hyphenated technologies, such as HPLC, GC, and laser ablation. She holds a PhD in Analytical Chemistry and an MSc in Organic Chemistry specializing in the synthesis and characterisation of supramolecules. She has done post-doc research on the catalytic mechanisms in hydrogen fuel cells. Liyan is a national committee member of CSASS and the editor of the Newsletter since 2019. She has published research on speciation analysis using HPLC-ICP-MS, isotope analysis using MC-ICP-MS/LA-ICP-MS, the oxide formation mechanisms in ICP-MS, Pt catalytic mechanisms in hydrogen fuel cells, and template synthesis of supramolecules and helices.

Aaron Hineman, Inorganic Product Line Leader, PerkinElmer
Aaron Hineman is currently the Inorganic Product Line Leader for the Americas.  Prior to this position, he was a Senior Field Application Scientist with PerkinElmer.  Aaron has a strong background in inorganic analytical chemistry including demonstrated hands-on expertise in state-of-the-art ICP-MS and ICP-OES instrumentation, hyphenated speciation using chromatography coupled to ICP-MS, working in 21 CFR Part 11 compliant laboratories for elemental impurity analysis, and various microwave, acid and fusion sample preparation techniques.  Prior to joining PerkinElmer, he spent 10 years in environmental and geochemical laboratories developing analytical methodology and laboratory systems.  His interests outside of work include snowboarding/skiing, obstacle races, biking, and running.