Simplifying the complexity of food analysis
Supported by:

This webinar will provide an overview of ICP-MS and how it can used to analyse the most challenge food samples.
Elemental analysis of food samples is critical for several reasons, including food labelling, determining content of nutritional elements and ensuring consumer safety through the absence of heavy metals. ICP-MS is a common analysis tool employed by many labs to meet these analysis requirements using a technique that has evolved to offer the sensitivity required to meet regulations. However, the challenges of high-matrix samples and ensuring instrument uptime remain some of the greatest obstacles that laboratories face when carrying out food sample analyses.
This event will demonstrate how the new Thermo Scientific iCAP  RQplus ICP-MS addresses these needs with robust sample introduction and automation.
Discover how modern ICP-MS technology can simplify your workflow by removing complexity from analysis
Learn how software tools can help your instrument meet performance specifications every day
Learn how to increase your sample throughput by up to 25 percent while reducing analysis costs and reducing turnaround time.
Speakers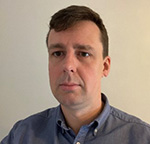 Matthew Cassap, Product Marketing Manager, Trace Elemental Analysis, Thermo Fisher Scientific.
After graduating Matthew performed the analysis and certification of commodities at the British Standards Institute (BSI). Matthew then worked for Centre for Environment, Fisheries and Aquaculture Science. In 2006 Matthew joined Thermo Fisher Scientific as an applications specialist. In this role he became an expert in trace element analysis applications across a broad range of industry segments using various liquid/solid sampling accessories and hyphenated techniques. In 2012 Matthew assumed responsibility for the Thermo Scientific ICP-OES product line, based at the manufacturing facility in Cambridge, UK. Then in 2014, Matthew moved to the Thermo Scientific Center of Excellence in Bremen Germany as Product Manager for AA and ICP-OES. Since 2018 Matthew has been based in the UK as a product marketing manager for AA, ICP OES and MS.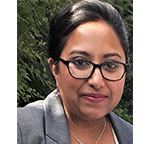 Dr. Sukanya Sengupta, Application Specialist, Thermo Fisher Scientific.
Sukanya Sengupta completed her masters in Geosciences in Kolkata, India in 2011. Sukanya then moved to Göttingen, Germany in 2012 for her PhD and Post-Doctoral research on understanding early Earth processes using oxygen isotopes. Sukanya joined Thermo Fisher Scientific in Bremen in 2020 as Application Specialist for ICP-OES and ICP-MS where her role includes assisting customers in their daily laboratory routines for trace elemental analysis. She is engaged in developing new methods and applications, on a variety of different sample types, that fulfil industry as well as research requirements.