The important role of steam in sugar safety
Supported by:

Join Suez for an insightful webinar exploring how sugar mills can best protect themselves from contamination and damage such as corrosion, deposition and foaming.
An evaluation of online tools can provide data highlighting with an enhanced method for contamination detection. Finding a rapid, sensitive and accurate approach can avoid product loss, inefficiencies, equipment damage and plant shutdown.
Water is key in many stages of manufacturing, but arguably one of the most important steps is the use of steam to drive processes. That steam must be free of impurities to effectively operate boilers, as condensate contamination can occur from many sources. Sugar can be particularly problematic, leading to foaming, deposition and corrosion.
Typical online tools for this detection are conductivity and pH, but these come with assumptions that may not always be correct. Conductivity 'assumes' that the contaminant is of ionic nature, and pH 'assumes' the contaminant is acidic.  However, these assumptions are coupled by an overwhelming load of contamination to trigger a response. Thus, there is a need for comprehensive, rapid and sensitive detection of contaminants.
With sugar being a simple organic molecule, we have compared organic analysis using total organic carbon (TOC) against pH and conductivity.
In this webinar, we'll explore the benefits of TOC for the detection of organic contamination, citing a case study of a sugar mill that has used this tool for operational control and hitting environmental and productivity.
Key learning objectives:
Learn about the role water quality has to play in successful sugar manufacturing
Find out more about steam and what the damaging effects can be if not properly managed
Hear about traditional techniques used to detect contamination verses TOC and why this might be a tool worth investing in
Speaker: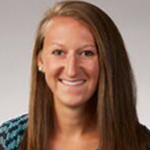 Amanda Tyndall, Industrial & Environmental Product Manager, Sievers Instruments by SUEZ

Amanda Tyndall leads the industrial and environmental product team for the Sievers brand of TOC analyzers by SUEZ-Water Technologies & Solutions. In this role, Amanda develops and supports innovative monitoring solutions to help industries and municipalities solve water quality, compliance and control challenges. She has been published in more than five trade journals and has presented at over 20 different national and international water conferences. Amanda has a Master in Chemical Engineering from University of Cambridge and a Bachelor of Chemical Engineering from Vanderbilt University.