How to overcome the top 5 challenges facing the UK food and beverage industry
Supported by:

Jack Payne highlights the key obstacles the f&b sector are currently up against, how digital solutions can help, and the best ways of tech for success.
After a number of challenging years where the UK food and beverage industry has showcased its resilience in the face of wider global issues, businesses are looking to the future, gauging how they can best thrive in 2022 and beyond.
Food and beverage businesses continue to navigate critical challenges on a daily basis – from labour and skills shortages, to food safety to digital transformation – which can reduce opportunities for growth.
So how can your business focus on growth opportunities, whilst overcoming some of our industry's biggest hurdles?
Join this online session as we take an in-depth look at:
The top five challenges for UK businesses in the food and beverage sector
The positive impact of digital solutions in helping businesses with their day-to-day operations and lead to success
How businesses can successfully implement digital solutions and which areas they should be focusing on when introducing such systems into their operations
How technology is enabling food and beverage businesses to become data-driven.
Key learning objectives:
Find ways of addressing the biggest challenges facing our sector
Learn how to utilise industry-specific software, such as ERP, BI and OEE, to drive continued success for your business, and make business decisions more quicker and accurately
Discover best practices of implementing digital solutions within your business
An opportunity to hear from our expert speaker, Jack Payne, and benefit from his years of experience in the industry.
Speaker: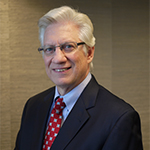 Jack Payne, Solution Consulting Director Aptean Food and Beverage ERP, Aptean

Jack Payne is a Solutions Consulting Director at Aptean, for Food and Beverage ERP. Jack joined the organisation nearly 30 years ago with Ross ERP, and works closely with manufacturers, helping them to address challenges and enhance their performance using Aptean technology solutions. Over the years, Jack has collaborated with customers, industry analysts and developers to create a strong vision for our ERP solutions, and has become a respected industry resource for best practices and future technology advancements.