How to be first to market with innovative products
Supported by:

In today's fierce market innovation and speed are top priorities. Join us as we hear from Trace One about how businesses can balance the two.
As consumer demands for healthier and more sustainable products increase, retailers are leveraging private brands as a critical strategy to differentiate themselves from competitors and build customer loyalty.
To stay relevant, brand owners need to be first to market with new product innovations and address rapidly changing consumer trends. To maximise these opportunities, product launches need to be timed perfectly.
While hitting target launch dates can be challenging without the right tools, it is critical for the alignment of activities and to help lower costs across multiple departments, as well as enable market share gains.
Acceleration of time-to-market processes is the market differentiator brand owners need in order to be successful in today's grocery industry.
Key learning objectives:
Understand ways you can create products that will contribute to a healthier and better world
Learn tactics which will help you be first to market
Discover ways of improving the nutritional quality of your products and packaging composition
Why boost your business performance with actionable insights?
Speaker: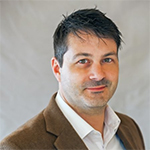 Don Low, Solutions Consultant, Trace One

Working specifically within the grocery industry, Don has over 14 years' experience in product and packaging specification management solutions. He currently manages Trace One's North American sales and account management activities and provides both customers and prospects with detailed demonstrations and solutions which enable them to develop higher quality, trusted, and compliant products more quickly, to benefit people and the environment.