How to not lose your employees
Supported by:
This free webinar will show you training tips and techniques to attract, develop and retain valuable workers.
The great resignation, burnout, long serving employees retiring, and the pandemic. All of these factors have created an unprecedented labour shortage that is now forcing manufacturers to re-examine how they attract, retain and make the most of a precious supply of talent and resources. 
You might be trying to combat these shortages with signing bonuses, higher pay and better benefits, but even then, many employees can still migrate to the next manufacturer up the road with a better offer in hand.
Countless employers report that workers are gaming this incentive by sticking around just long enough to receive full signing bonuses and quitting the next day to get a another one elsewhere. Clearly, a fresh way to distinguish your company is required when competing for new talent.
Cross-training can help by creating an unmatched work environment that offers a career path and a community, as well as providing safety and sense of value and structure.
Instead of competing on compensation alone, cross-training can help you create a work environment that enables you and your employees to grow together over the long haul.
Key learning objectives:
The value of cross-training
Common barriers to successful cross-training
Tips and techniques for success 
Resources to strengthen your cross-training programme.
Speaker: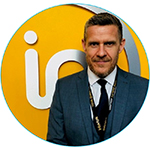 Matthew Corston, Senior Account Executive, Intertek Alchemy

Matthew Corston has been in the business of helping clients achieve their potential for the last 28 years at industry-leading companies, such as Intertek, Johnson Controls, UTC and ADP.
He recently joined the Intertek Alchemy team to help food manufacturers and processors combat the great resignation by improving employee engagement with technology-driven training programmes.