Does your wine hit the right notes?
Supported by:

Join us for an informative webinar exploring the capabilities of Agilent's MP-AES in performing quick multi elemental wine analyses.
Finding the right technique for wine analysis can be a difficult decision. This webinar will demonstrate the capabilities of Agilent's MP-AES 4210 for the fast analysis of wine.
Our expert speaker will talk attendees through the development of a new MP-AES method and what applications it can be used for. The efficiency and effectiveness of this method will also be highlighted using an accuracy profile approach. Attendees will also be taken through a case study, able to view occurrence data for white and rosé wines.
Key learning objectives:
Find out about elemental analysis of wines and why it's important
Learn how the MP-AES method works
Understand the benefits of this technique through an insightful case study
Speaker: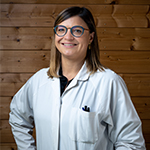 Fanny Hernandez, Head of the elemental analysis unit, Laboratoires Dubernet
After completing her PhD thesis on Chromium Speciation in food at the ANSES (French Agency for Food, Environmental and Occupational Health and Safety), Fanny assumed responsibility of the elementary analysis unit at Laboratoires Dubernet.
The department looks to develop new analytical tools to enhance their understanding of wine composition from an agro-oenological approach.