Rapid hygiene control in the food and beverage industry
Supported by:

Two leading experts discuss several detection methods, including ATP, ATP+AMP and A3, for efficient and rapid hygiene monitoring, and explore a new way to set benchmarks.
Join Mikio Bakke and Dr Arne Lundin as they offer an insightful talk into hygiene control, designed for those in charge of hygiene monitoring systems, quality control/assurance, food safety, and/or sanitation programmes.
Over the course of an hour, the experts will outline several protocols and tools for maximising your company's hygiene systems. By the end of the webinar, attendees will have a good grasp of how Kikkoman A3 (ATP+ADP+AMP tests) can help improve current systems; the difference between current ATP test and Kikkoman A3; the Lumitester Smart and LuciPac A3 – Handy type Luminometer; and the ways these solutions can be used to prevent cross-contamination of allergens.
If you're a food and beverage manufacturer, food supplier, auditor or hygiene consultant, this informative 60-minute dive into hygiene is for you!
Key learning objectives:
Find out about novel food and beverage hygiene tests, including Kikkoman A3, for the creation of an effective environmental monitoring programme (EMP)
Discover the benefits of Kikkoman A3 as an ATP test
Learn how to effectively set benchmarks for residues, including allergenic food.
Speakers: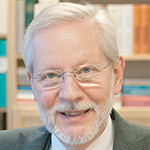 Dr Arne Lundin, Owner, BioThema AB
Dr Arne Lundin has worked on the development of assays based on the firefly luciferase reaction since 1971. He has successfully built up product lines based on this reaction at several international companies including BioThema. In addition, he has penned 76 scientific papers and has nine patents.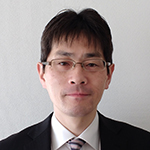 Mikio Bakke Ph.D., Manager, Kikkoman Corporation
Mikio Bakke has more than 20 years of experience in R&D and is Manager of the R&D planning department at Kikkoman. He specialises in researching enzyme and fermentation technology and has experience in managing Kikkoman's US R&D Laboratory in Madison Wisconsin. Mikio developed the ATP+ADP+AMP test.