R&D management – it's time for a rethink
Supported by:

Learn how a structured data infrastructure can be used within your food research and development team in our upcoming webinar.
Scientists are the literal lifeblood of new product development and innovation, but they often spend much of their time pulling together data to conduct their analyses in the hope of finding key learnings.
The biggest advantage that R&D leaders have today is to use tools that make this learning process faster and easier.
This webinar will focus on the practical steps leaders can take to help their teams. Discover more about existing tools on the market and how modern software solutions compare. Particular emphasis will be placed on how recipe, process and analysis data can be connected in one unified workstream for scientists to better understand their products.
Attendees will be given practical tips on how to implement such solutions within their organisations, including how to generate buy-in, which tools are more or less difficult, and where to prioritise spending.
Key learning objectives:
Learn how new structured data solutions differ from traditional ELN and LIMS software
Discover what is meant by 'structured data' capture and how it can help your team
Uncover the steps necessary to implement a structured data solution successfully and common pitfalls
Understand the short- and long- term benefits of a truly connected R&D team
Speaker: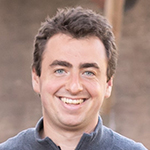 Jason Hirshman, Chief Technology Officer, Uncountable
Jason is the CTO and a co-founder of Uncountable where he leads the engineering team and product development.  He was previously at Stanford University, where he received a Master's in Computer Science and a B.S. in Mathematics. He was selected for the Stanford A.I. Innovation Group, which sought to apply machine learning in impactful ways. Jason's prior industry experience includes building software at Palantir to model data from Syrian refugee camps, leading the mentorship program at StartX, and working as an engineer at BenchPrep.