How precise is precise in liquid material reception?
Supported by:

In this on-demand, Ryan Kromhout explains how to achieve process optimisation through measurement technology.
Did you know that unloading docks can be upgraded to inline mass flow measurement with additional benefits? Do you understand the basis for mass balancing or the precise density measurement to determine the concentration of fats or solids?
In this webinar from KROHNE industry specialists, you can learn more about latest Coriolis measurement technology to unlock incremental value for food and beverage processes, such as adaptive pump control through entrained air measurement or precise density measurement.
This presentation will cover the various aspects of liquid material reception, including raw milk, chocolate or syrup intake. KROHNE will illustrate practical examples of measurement solutions for process optimisation or even demanding custody transfer applications.
Where scale measurements are replaced by inline volumetric or mass based flow measurements, KROHNE provides expertise to its customers on selecting the right instrumentation and benefits from a wide range of global expertise.
Key learning objectives:
Understand how challenging F&B applications with entrained air can be overcome with state-of-the-art measurement technology
Learn more about measuring requirements for certified and non-certified receiving bays
Find out why you should replace weighing scales with inline mass flow measurement.
Speaker: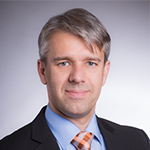 Ryan Kromhout, Manager Global Industry Division, Food and Beverage, KROHNE Group
Ryan Kromhout has a wide range of experience in process instrumentation and automation, having worked in demanding flow applications – from hygienic valves, to physical layers for signal transmission and device intelligence.
He previously worked at Emerson Process Management, Brooks Instrument, GEA Tuchenhagen GmbH and Turck, and now leads the Global Industry Division for the food and beverage segment at the KROHNE Group.