How to minimise organic contamination and product loss
Supported by:

This webinar will show you how to meet your production and sustainability goals through the measurement and minimisation of organic contamination and product loss.
The food and beverage industries are experiencing heightened pressure and competition with regards to the health and safety of its products, as well as the sustainability and environmental compliance of its manufacturing processes. As water is used throughout a F&B manufacturing facility, it is a key resource to monitor as not only an ingredient, but also an indicator of processes gone awry.
In today's environment, it is critical for companies to re-evaluate their water and wastewater processes and how organic contamination is measured. Whether it's source water collection, utility water, process and ingredient water, washing and cleaning, or wastewater, it is vital to measure organic compounds – from flavours to dyes, and proteins to sugars – so you can best minimise them. The data retrieved by tracking organic contaminants and product loss can be used to update treatment plans and reduce discharge. Doing so will allow manufacturers to reap more efficient operations, while ensuring they meet goals and guidelines for environmental compliance, health and safety, and production.
This webinar will address the above, and include a discussion around two case studies that highlight how water reuse and clean-in-place (CIP) efficiencies were gained by two beverage manufacturers.
The first example involves treatment of condensate of whey (COW) for a dairy plant. COW water can be treated for multiple reuse purposes, such as boiler feed, cooling tower make-up, or even CIP pre-rinse. A reverse osmosis system with activated carbon and UV sterilisation was controlled using continuous organic carbon to monitor membrane performance and obtain fit-for-reuse quality.
The second case study involves a fruit juice manufacturer seeking improvements to its existing CIP process. By using comprehensive organics monitoring for a cleaning verification limit tool, the manufacturer managed to reduce labour and testing and gain confidence in results, as dirty equipment cannot be sterilised or sanitised. Organics monitoring is fast and accurate and includes food for microbial growth, product residue and allergens. Establishing baselines, tracking changes and taking actionable measures through organics monitoring helped the customer solve their water challenges for good.
Key learning objectives:
Understand the critical areas to monitor organic contamination within a food and beverage facility
Learn about the importance of verifying cleaning to ensure quality and uphold the safety of products
Find out about the opportunities for water savings and reuse
Hear about two real-world situations where the introduction of critical monitoring improved water treatment effectiveness.
Speaker: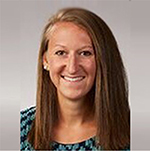 Amanda Scott, Industrial and Environmental Product Manager, Sievers Analytical Instruments by SUEZ
Amanda Scott leads the industrial and environmental product team for the Sievers brand of TOC analyzers by SUEZ-Water Technologies & Solutions.
In this role, Amanda develops and supports innovative monitoring solutions to help industries and municipalities meet their quality, compliance and control goals. She has been published in a range of trade journals and has presented at 20+ different national and international water conferences.
Amanda has a Masters in Chemical Engineering from University of Cambridge and a Bachelors of Chemical Engineering from Vanderbilt University.