eBook: The future of plant-based food analysis
Supported by:

Master new ingredients, formulation processes, and quality control measures for unmatched taste and quality with this comprehensive guide brought to you by Anton Paar.
At a time where the demand for plant-based meat is increasing, its now or never when it comes to getting ahead of the curve for plant-based food analysis. This eBook is a comprehensive exploration of new ingredients and formulation processes for plant-based foods, emphasising the importance of characterising them thoroughly for safety, consistency, shelf life, and taste.
With the plant-based industry booming and a diverse range of milk and cheese options sourced from oats, almonds, soy, coconut, and more, dominating grocery store shelves, now seems a great time to innovate in the sector. But with varying density, viscosity, protein content, and properties, this eBook reveals the key to perfect formulation and production, from mixing to storage, to ensure unparalleled taste and quality.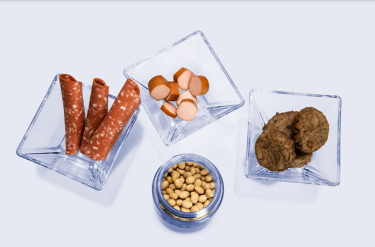 The eBook also offers insight into the challenges that manufacturers face when trying to meet consumers' expectations by achieving the right taste and texture through correct formulations. In this eBook there is a chapter outlining a comparison of rheological properties in a raw state between meat and plant-based meat for you to sink your teeth into.
Also on offer is an exploration into the array of testing methods for additives and oils from plant-based, non-animal sources. This insight sheds light on essential quality control measures, ensuring the excellence of plant-based additives and oils, with diverse samples as references for comparison.
What's more this eBook also showcases numerous Anton Paar Solutions that can be used to analyse plant-based foods using cutting edge technology.
Don't miss out on this valuable resource. Download the eBook now and deepen your understanding of the future of planet-based food analysis!