Cedric Porter
Editor, Brexit Food & Farming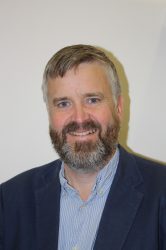 Cedric Porter is the Editor of Brexit Food & Farming, a unique monthly briefing tracking and analysing the impact of Brexit on the food and farming industries. It is read by retailers, food processors, foreign embassies, farmers and food and farming supply companies.
Cedric also co-edits World Potato Markets, a weekly briefing on global potato production, trade and prices. He speaks at and chairs conferences in the UK and abroad and is a regular commentator on food and farming on the BBC.
Cedric is the Vice-Chairman of LEAF (Linking Environment And Farming) and a non-executive director of a Norfolk farming estate. He grew up on family farm in Hampshire, before studying agriculture and journalism, and then worked on food and farming magazines in both the UK and the Netherlands.