Andrew Selley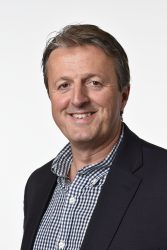 Andrew has spent 19 years with the Bidfood business (formerly Bidvest Foodservice), primarily developing the Food Logistics business in the UK, as well as the businesses in Turkey, the Middle East, the Baltics and Spain. He became Chief Executive of Bidfood UK in 2014, and also sits on the global leadership Foodservice Group within Bidcorp, Bidfood's ultimate parent company.
After serving as a Council Member for three years, Andrew was also appointed Chairman of the Federation of Wholesale Distributors in January 2017, the industry body representing the interests of wholesale and cash & carry in the UK.
The wider Bidfood business including foodservice, logistics, and fresh businesses, employs more than 6,600 people in the UK and has focus on food innovation, service excellence, sustainability, and delivering great value.
Prior to joining Bidfood Andrew's career began at Coca-Cola Enterprises, where he worked his way up from Graduate Trainee to Trading Director of the wholesale division.