Clare Menezes
Director Global Food Integrity, McCormick & Company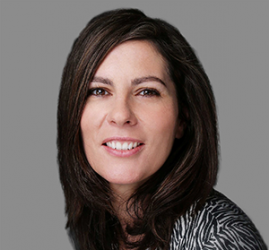 Clare is Director Global Food Integrity for the Global Quality & Food Safety Center 
of Excellence at McCormick & Company. In this role, one of her key areas of focus is herbs and spice integrity and specifically supply chain vulnerability management, within the McCormick global authenticity programme. As part of her leadership accountability, she is responsible for directing Global Centres of Analytical Science and consequently heads McCormick's activity investigating Emerging Technologies for the detection and verification of product integrity challenges.
She has worked in the herb and spice industry for more than 20 years holding a number of technical roles including microbiology, food safety, quality assurance, supplier quality and regulatory responsibilities. Clare joined McCormick in 1998 and was appointed to her current position of in 2018.
Prior to joining McCormick, she was a Public Analyst with Severn Trent Water and Company Microbiologist at Tate and Lyle Sugars (UK). Clare has a BSc degree in Microbiology, Biochemistry and Physiology from the University of Reading (UK) and is a Registered Food Safety Principle (RFoodSP) and recognized Fellow of the Institute of Food Science and Technology.