Arun Chauhan
Director, Tenet Compliance & Litigation/Fraud Advisory Panel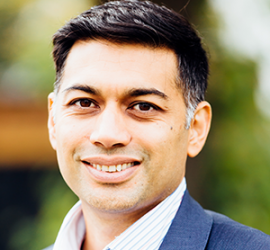 Arun is a director at the niche law firm Tenet Compliance & Litigation which provides advice on financial crime compliance, fraud investigations and recovery of losses due to fraud. Arun is also a trustee director of the highly respected charity, the Fraud Advisory Panel.
Arun has over 10 years' experience as a solicitor advising on fraud-related matters, including employee fraud, bribery and corruption, investment fraud and professional negligence claims ranging in value of £50,000 to £10m.
He is a regular speaker and trainer on counter fraud issues, an expert for the BBC on fraud related issues and holds a post-graduate diploma in financial crime compliance with the International Compliance Association.