Fool-proof tips to select the right food pathogen testing method for your needs
Supported by:

Selecting a method can be a minefield.
What are the most important method performances criteria among a long list: accuracy, specificity, sensitivity, trueness, limit/probability of detection…? What is the scope of method and the validated scope by certification bodies? Which type of testing should be done to make sure the method is fit for purpose in the lab and the sample types to be tested? Join us to learn Wendy's tips and tricks and benefit from her experience in the field.
Key learning objectives:
Key parameters on test method performances
Understanding the scope of the method versus the validation scope
How and when to run a method verification
Speakers: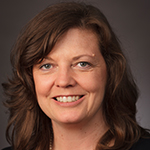 Wendy McMahon, MS, Research Director, Merieux NutriSciences
Wendy McMahon is Research Director for Silliker's Food Science Center in Crete, IL managing method validation studies and specialised microbiological and molecular solutions for food industry clients.
Wendy has been very active within a variety of industry associations and committees. She is currently on the Official Methods Board (OMB), the Co-Chair of the Expert Review Panel for Microbiology Methods, and is a Fellow for AOAC. She is also Chair of the Dairy Quality and Safety Professional Development Group (PDG) at IAFP, a member of MicroVal's General Committee, and a member of the National Advisory Committee on Microbiological Criteria for Foods (NACMCF). Wendy has numerous publications and is a co-author of the Salmonella chapter in the Compendium of Methods for the Microbiological Examination of Foods (5th edition).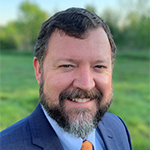 Matt Hahs, Global Brand Manager, Thermo Fisher Scientific
Matthew Hahs is the Global Brand Manager for validated PCR molecular products in food protection at Thermo Fisher Scientific. Matthew has nine years' experience serving operational and marketing functions at Thermo Fisher. His areas of focus have been in culture media, and, most recently, PCR solutions for pathogen detection in food protection workflows.