How can we help the honey bee?
New Food talks to Paul Gregory of Interlake Forage Seeds ahead of Saturday's National Honey Bee Day as we discuss how to help the honey bee…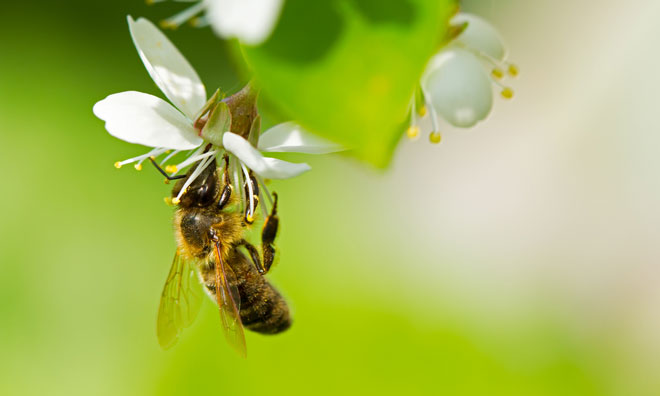 New Food talks to Paul Gregory of Interlake Forage Seeds ahead of Saturday's National Honey Bee Day. Interlake Forage Seeds is located in Fisher Branch, Manitoba, north of Winnipeg and strives to foster a sustainable forage seed industry. Crucially, they understand that the environment is fragile and that native species such as the honey bee must be protected.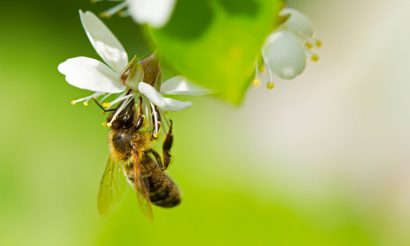 With 'National Honey Bee Day' approaching this Saturday, what challenges do you see most affecting the species?
The number one challenge affecting both honey bees and native pollinators is the loss of plant biodiversity in all of North America and the EU. Healthy bees need all types of pollen and a sustained nectar flow to flourish. Malnourished bees  are more susceptible to viruses and the varroa mites. Loss of diversity is highly regional and species specific – for example in most agricultural regions; forest and riparian areas have been cleared and drained leaving a monoculture crop of soybeans and corn. In parts of northern Canada, beekeepers rely on canola to make a honey crop and here locally we enjoy many forage seed crops that are being grown for seed like alfalfa and birdsfoot trefoil as well as canola. But bumble bees do not do well in many areas due to a lack of nectar after the dandelion flow and after the canola flow in early summer.
Webinar: eBook: Thermo Fisher Scientific Food Integrity Collection 2017
Over the course of the year Thermo Fisher Scientific have provided expert comment on a whole swathe of issues including food fraud, origin testing and labelling regulations. This collection also provides access to Thermo Fisher's Food Authenticity webinar series for 2017, where experts delve into olive oil characterisation, gelatin speciation, honey and chromatography, and more.
Solutions are ripe to help bee populations.
In the corn belt of Ontario and USA Midwest, heavy usage of neonics stress local bee numbers and metabolites of this insecticide are found in surface water. In many cases farmers do need the seed protectant, but out-dated seed laws do allow improperly treated seed (high "dust–off" levels) to be retailed giving the industry a black eye. Coating corn seed properly is a very precise, technical operation and if not done properly, can leave a toxic "contrail" behind the seeder . Fundamentally, we do not see the same issues with canola and most other crop species because they are relatively easy to coat.
Don't miss our new Food Waste conference!
This event pioneers the conversation on issues relating to food waste, from legislation to packaging and household trends. It will also equip delegates with the strategies and techniques for measuring, monitoring and analysing supply chain to identify areas of food wastage.
Malnourished bees are more susceptible to viruses and the varroa mites.
What can be done to resolve these issues?
Solutions are ripe to help bee populations. Yard owners, highway managers and parks do not require a perfect bluegrass monoculture. Having some clover and a few dandelions can contribute considerably to local bee populations. A robust conservation reserve program that pays landowners to set aside marginal areas is helping but not being done on a significant scale in some states and provinces.
A very easy fix to the "Neonic scare" is to simply have a national standard for seed dust off. Pioneer Hybrid already has excellent internal quality control as well as other responsible seed companies. This greatly reduces the amount of toxic dust into environment.
Perhaps you could talk to us about what Interlake Forage Seeds is doing with respect to environmental responsibility?
Our own company works in the organic food chain and we work daily with growers to overcome the many challenges in this tough demanding field of agriculture. Extension work to help growers is ongoing and we try to remain abreast of the latest research.
We do manage 1,800 honeybee colonies as well as an ongoing commitment to farm research in order to keep ahead of the varroa mites, viruses and overcoming pollen shortages by using a good quality pollen substitute.
Will you be doing anything to celebrate the honey bee this weekend?
While our farm is in full blown harvest mode so we will not be doing much celebrating National Honey Bee Day, I nevertheless implore anyone who reads this to consider strongly the importance of the honey bee to our environment and take any measures possible to defend its existence.