FoodIntegrity: A roundtable roundup
While at the FoodIntegrity conference New Food hosted a live roundtable event about the gaps in current research in regards to food authenticity and its impact on the supply chain…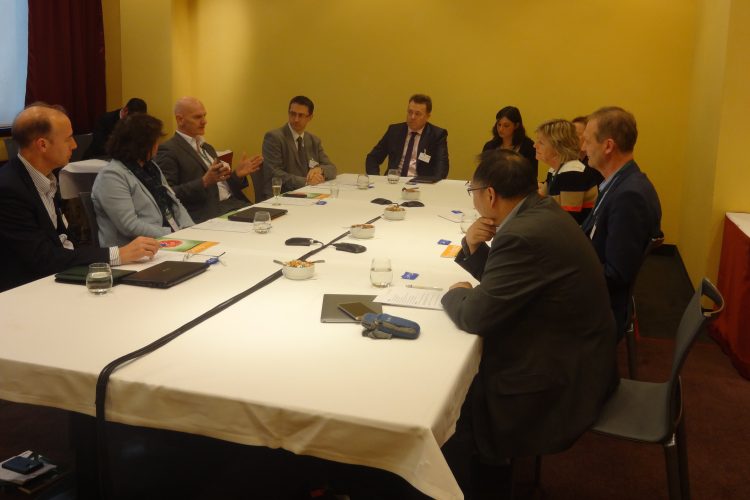 While at the FoodIntegrity conference New Food hosted a live roundtable event about the gaps in current research in regards to food authenticity and its impact on the supply chain.
Keynote speakers from the conference acted as participants, and many interesting points were raised, such as application of testing, food fraud, database development and emerging technologies.
Participants were asked five questions:
Webinar: Use of stable isotope analysis in commercial food authenticity testing
This educational webinar will give an overview of the principles of isotope analysis, including, how it works and what influences results supported by an explanation and interpretation of data from a variety of food and beverage matrices.
Application of testing within risk mitigation strategies: how much testing is enough?
What are the scientific challenges in moving from targeted to non-targeted methods for food fraud testing and how can they be addressed?
Database development, use and curation. What can be done to ensure databases are reliable?
Are there any technologies from other sectors that could be used in the food sector?
How can technologies such as NGS, REIMS and NMR, and other emerging technologies be used and applied to tackle future food fraud issues? Can this be done in a cost effective manner?
To listen to the full roundtable and have a chance of winning a FREE COPY* of 'Sorting the Beef from the Bull' by Richard Evershed and Nicola Temple, please fill in the form below: 
Once submitted, you will receive an email containing links to the roundtable. 
*The draw will take place on 20 May 2016
Related topics
Related organisations