New Food Industry Survey 2016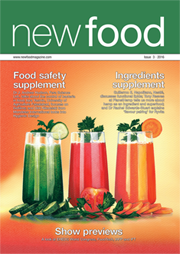 New Food is inviting you to participate in our 2016 industry survey for the chance to win a £100 Amazon voucher!
In this survey, you will be able to gauge your views about the current state of the food and drink manufacturing industry and identify the issues that are causing most concern.
To help us continue to provide you with the best product we can, please take a few moments to complete our short five-minute survey.