Ingredient Marketplace 2017
18 – 20 April 2017
Orlando, Florida, USA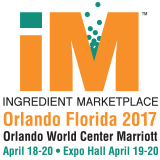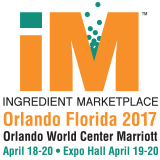 Date: 18 – 20 April 2017
Location: Orlando, Florida, USA
Webinar: eBook: Thermo Fisher Scientific Food Integrity Collection 2017
Over the course of the year Thermo Fisher Scientific have provided expert comment on a whole swathe of issues including food fraud, origin testing and labelling regulations. This collection also provides access to Thermo Fisher's Food Authenticity webinar series for 2017, where experts delve into olive oil characterisation, gelatin speciation, honey and chromatography, and more.
Email: [email protected]
Website: marketplace.supplysideshow.com
Event Description:
Ingredient Marketplace gathers nearly 3,000 decision-makers and industry experts from the global health and nutrition industry to gain insights into the latest ingredients and services that support business operations from more than 200 industry providers.
Don't miss the 2017 event, taking place in Orlando, Florida, featuring a two-day Expo Hall on April 19 & 20, numerous networking opportunities and education covering some of the industry's hottest topics including probiotics, heart health, sports nutrition and beverages.
The Marketplace Pass includes access to:
2-day Expo Hall
Featured Panel Discussion
Reverse Happy Hour
Register today: marketplace.supplysideshow.com/attend