Future Proteins Summit 2017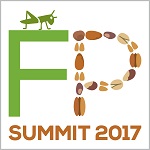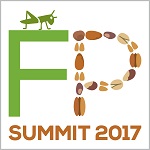 Date: 30 March 2017
Location: The Crystal, London, UK
Webinar: eBook: Thermo Fisher Scientific Food Integrity Collection 2017
Over the course of the year Thermo Fisher Scientific have provided expert comment on a whole swathe of issues including food fraud, origin testing and labelling regulations. This collection also provides access to Thermo Fisher's Food Authenticity webinar series for 2017, where experts delve into olive oil characterisation, gelatin speciation, honey and chromatography, and more.
Email: [email protected]
Website: https://goo.gl/TKxayH
Event Description:
New Protein Innovation & Market Development
A greater global demand for sustainable protein is driving the food industry to investigate alternatives. From insects to algae, the range is ever expanding as is the functionality demanded from them. The Future Proteins Summit, taking place in The Crystal in London on 30 March 2017, will set out to explore the technology and opportunities that exist in this ever growing sector.
For more info please visit https://goo.gl/TKxayH or contact [email protected].